Hebei Textile focuses on key environmental protection projects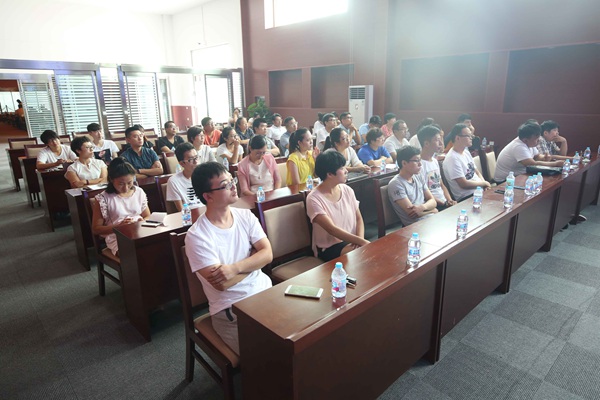 The special geographical location surrounding Beijing and Tianjin determines that Hebei Province assumes important responsibilities in environmental protection.In recent years,increasingly stringent environmental protection requirements and the hosting of the Olympic Games have made Hebei textile companies more deeply aware of the importance of energy conservation and emission reduction.With the vigorous promotion of the government and the conscious participation of enterprises,they are looking for entry points for energy conservation and emission reduction in technical aspects,and regard energy conservation and emission reduction as the only way for Hebei textile enterprises to survive,seek development,adjust structure,and promote upgrades.

 The government supports key projects for energy conservation and emission reduction

 In 2007,Hebei Province launched the"Double Thirty"project to implement energy conservation and emission reduction target assessments for 30 key counties(cities,districts)and 30 key enterprises.All key counties(cities,districts)and key enterprises listed in the"Double 30"must formulate implementation plans for energy conservation and emission reduction,clarify three-year and annual targets,decompose tasks,and formulate measures.At the same time,finances at all levels provide key support for the"Double 30",projects related to energy conservation and emission reduction are treated as provincial key projects,and special funds for pollution control and resource conservation at all levels are tilted toward the"Double 30".Gaoyang County,Li County,Ningjin County and Baoding Swan Chemical Fiber Company in the textile industry clusters are all"Double 30"units.In the two years since this project was implemented,remarkable results have been achieved.

 Gaoyang County,which is well-known for its three major products,quilts,blankets and woolen yarns,has made a determination that"environmental protection is the lifeline of Gaoyang textiles",starting from the implementation of key projects,eliminating outdated production capacity,and strengthening supervision and management to focus on energy conservation and emission reduction.The county has successively shut down 7 printing and dyeing and brick and tile enterprises with no progress within a limited period of time,reorganized and rectified 34 facilities for excessive smoke emission,banned 17"15 small"and"new 6 small"stalls,and implemented 11 large-scale enterprises.A mandatory cleaner production audit was introduced.In May last year,a large-scale sewage treatment center with a daily processing capacity of 60,000 tons in Gaoyang County was put into operation.Based on it,the construction of a textile printing and dyeing circular economy park integrating"pollution control,boiler transformation,and large-scale printing and dyeing"was launched to accelerate environmental protection.The process of intensification,scale and socialization of governance.Under the strong promotion of the county party committee and the county government,the energy consumption per 10,000 yuan of added value of industrial enterprises in Gaoyang County in 2008 decreased by 4.2%year-on-year,chemical oxygen demand and sulfur dioxide emissions were reduced by 1,875.89 tons and 328.73 tons,respectively,which exceeded Hebei Province.Assigned energy saving and emission reduction tasks.

 Baoding Swan Chemical Fiber Company is the only textile enterprise in the province that has been included in the"Double 30"unit.In the past two years,the company has taken technological innovation as a breakthrough in energy conservation and emission reduction for enterprises,implemented more than 30 energy conservation projects,and created direct economic benefits of more than 40 million yuan.In the past two years,the company's comprehensive energy consumption per ton of silk has been reduced by 15%,energy consumption per 10,000 yuan of industrial added value has been reduced by 40%,and sewage discharge has been reduced by 18%,both reaching the best level in the history of the company.

 In the production workshop of the third spinning branch of Baoding Swan Chemical Fiber Co.,Ltd.,the chief engineer of the company,Lu Xiying,pointed to rows of running equipment and said:"These small taps are'long water'24 hours a day,which is essential for spinning.The technology is also the company's"big water user"."Recently,the company successfully reduced the diameter of the water nozzle from 1.2 mm,which has been used for 50 years,to 1.0 mm through technical research,which not only saves 238,000 tons of soft water every year,and reduces sewage Emissions of 226,000 tons,and the product quality rate increased by nearly 3%,can save more than 2.2 million yuan."For a large company,more than 2 million yuan may not be too much,but the innovative thinking of the employees that challenge tradition and challenge authority in energy conservation and emission reduction is a rare and valuable asset."Chairman Wang Dongxing said."Under the current situation,energy conservation and emission reduction are not only a corporate social responsibility,but also an important guarantee for overcoming difficulties."

 Technological transformation and innovation accelerate enterprise upgrading

 There is a big gap between the overall technical equipment level of Hebei's textile industry and developed provinces and cities.The existing production capacity of technical equipment before 1990 accounts for a large proportion.In recent years,with the structural adjustment of the textile industry and the enhancement of corporate awareness of energy conservation and emission reduction,Hebei textile enterprises have accelerated the promotion and application of new technologies,new technologies,new equipment,and high-efficiency,energy-saving and environmentally-friendly raw and auxiliary materials.Hengshui Yuanda Group replaced all JO2 series high-energy-consuming motors with Y series energy-saving motors,air-conditioning return water was used twice,boiler dust removal water was changed from one-time to recycling,and frequency converters were installed in all deep wells to make full use of circulating fluidized bed boilers.Advantages:Part of the slag is mixed into pulverized coal for secondary use,reducing the amount of PVA slurry,and installing online sewage monitoring facilities.

 Shijiazhuang Chemical Fiber Co.,Ltd.,on the basis of achieving zero discharge of production wastewater and up-to-standard discharge of boiler flue gas,further optimized the sewage treatment process,increased the amount of reclaimed water,and carried out equipment and process transformations for steam consumption to reduce steam consumption and equipment operation The maintenance cost has an annual benefit of more than 3.5 million yuan.

 Tangshan Sanyou Xingda Chemical Fiber Co.,Ltd.has continuously increased investment in energy saving and emission reduction.Environmental protection facilities such as two-bath recovery,alkaline washing of hydrogen sulfide,carbon disulfide adsorption and other environmental protection facilities are complete,effectively controlling the main raw materials and power consumption.In the first half of this year,the consumption of pulp per ton of silk,caustic soda,carbon disulfide,unit consumption of sulfuric acid,water,electricity,and steam reached the best level in the company's history.Among them,the consumption of pulp per ton of silk was 1,009 kg,717 kg of sulphuric acid,40.4 tons of water and 8.9 tons of steam have reached the best level in the industry.

 The printing and dyeing industry is the focus of energy conservation and emission reduction in the textile industry.Hebei Ningfang Group makes full use of the industrial agglomeration advantages of the industrial park and vigorously develops a circular economy.Nowadays,the solid ash discharged by Ningfang Energy Company is transported to the building material plant as soon as it is out of the furnace,and then used for corporate infrastructure after being made into bricks.After treatment,it becomes reused water,forming a"closed loop";the application of light alkali recovery technology in the printing and dyeing mercerizing process not only reduces the consumption of caustic soda,but also greatly reduces the burden of sewage treatment.The total loss of the two items can be reduced by about 5,400 yuan per day.In 2007,Ningfang passed the IS014001 environmental management system certification,realizing the integration of environmental management with international standards.

 Jihua 3543 Knitting Apparel Co.,Ltd.adheres to the concept of"production must be developed,environment must be protected",and has invested nearly 40 million yuan to implement technological transformation and the introduction of advanced equipment,which effectively promotes the healthy and sustainable development of the enterprise.After technical transformation and expansion of the company's sewage treatment station,the daily processing capacity has increased from 1,000 tons to 4,000 tons,and the discharge of pollutants has reached national standards.The company invested more than 30 million yuan to purchase Lixin high temperature and high pressure,normal temperature and normal pressure dyeing machine,Tern airflow dyeing machine,door width setting machine,dehydrator,open width machine and other equipment,which not only saves energy,saves water,and saves steam,but also makes Product image and corporate reputation have been greatly improved.Nowadays,Metersbonwe,Langsha,Hongdou,Hengyuanxiang,Sanli,Sanli,Semir Group and many other well-known domestic brands and nearly 200 underwear and homewear manufacturers have established cooperative relations with the company.3543 companies have established high-end domestic brands.The market share of knitwear continues to expand.

 Some cotton spinning enterprises have introduced energy-saving control systems for spinning frames.On the one hand,the yarn breakage rate is reduced,many sudden yarn defects are reduced,and the product quality is improved.It is possible to use ingot labor and save production cost.

 Nowadays,energy conservation and emission reduction have become the consensus of many textile enterprises in Hebei,and energy conservation and emission reduction technology innovation activities have also been actively participated by many enterprises and employees.In the 2008 National Textile Printing and Dyeing Industry Energy Conservation and Emission Reduction Outstanding Technical Innovation Achievement Selection and Commendation,Hebei Ningfang Group's"Electronic Drainer"project and Akashi Dyeing Plant's"Energy Conservation and Emission Reduction in Pre-treatment Equipment Comprehensive Utilization"project obtained excellent technology Innovative Achievement Award,the Akashi Dyeing Factory"Acrylic Cotton Continuous Pad Dyeing and Dyeing"project,Jihua 3543 Knitting Apparel Company"Knitting Dyeing Total Heat Recovery System and Application Technology"project and Ningfang Group's"Printing and Dyeing Oil and Gas Heat Exchanger"project won employees Excellent technology award.